Science Matters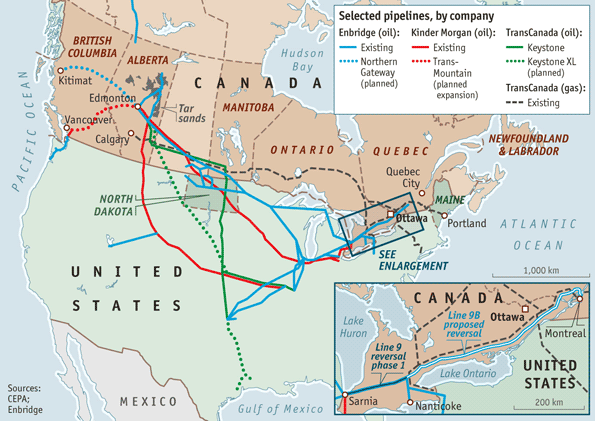 This week Canadian PM Justin Trudeau announced federal approval for 2 pipeline projects:  Trans Mountain and Line 3 expansions.  From a press report (here):
Kinder Morgan's Trans Mountain expansion has become a lightning rod for climate protests from coast to coast, with opponents from among Trudeau's own caucus of Liberal MPs and his political ally, Vancouver Mayor Gregor Robertson.
Climate campaigners and indigenous groups immediately attacked the government decision as a betrayal, while B.C. Environment Minister Mary Polak issued an anodyne statement noting the province's own environmental assessment of Trans Mountain continues.
The fight overshadowed quieter deliberations about Enbridge's proposed replacement of Line 3, a half-century-old pipeline from Alberta to the United States that Trudeau approved Tuesday, effectively doubling its current working capacity.
Between the Trans Mountain and Line 3 expansions, the Liberals have approved the export of almost a million additional barrels of oil per day —…
View original post 1,181 more words